The Most Trusted Economics Dissertation Help
University assignments always find a way to involve dissertation tasks, and sadly, it requires a lot of time, research and patience to get it done correctly.
However, that's not an issue as we help students regardless of their economic dissertation topics.
Our dissertation writing service has been existing for years, and we have accumulated over 1000+ completed dissertation projects in economics. We are very well aware of the specific information needed in a dissertation so you can get the best grades, and our professional writers ensure that your economics dissertation is well-written.
Dissertations play a huge role in your academic life, and it's important you get it right. Students who are graded below average on their dissertation projects usually have to put in extra effort in other school projects to ensure their GPA doesn't suffer forever.
Having your economics undergraduate dissertation done by us guarantees you the best grades.
How to Write an Economics Dissertation
Dissertation economics is not an easy feat as it involves lots and lots of research. Students might find it hard to do this because they are usually engaged with other school activities, and this might make it hard for them to focus fully on their dissertation.
The amazing thing about hiring us to do your project is that you get to just give us your approved topic, and let our experts handle it from there.
That being said, let's walk you through a sure process that'll ensure your economics dissertation comes out perfect.
Selecting the right topic: The success of your dissertation lies in what topic you choose. Broader topics are more complicated and it might take a longer time to get accurate details, and this is an unnecessary task you need to avoid. Going for a topic because it feels juicy and interesting might just be a recipe for failure. Topics that are interesting and have lots of information usually encompass a lot of information, and the moment you fail to accurately put every little bit of information into your dissertation, you are already failing before starting. So, when choosing a topic, go for one that is narrow and one where information can be gotten easily on it. However, if you have an interesting topic that you think will be great for your economics dissertation, but it's too broad and complicated, you can reach out to us. The writers on our team have ample experience in handling dissertation projects of any complexity, so getting what you want is easy with us. On that note, if you intend on doing it yourself, go for easier and less complicated topics.
Source for every information: It's easy to get carried away and start on a project without even knowing how it might end. That shouldn't be the case when doing a dissertation paper. You need to have every information already lined up before typing your first paragraph. You might be wondering why you need all your materials ready before you can proceed, well that's because something you thought might be easy, can end up being a bit complicated. Dissertations are already complicated, and you'll make that worse when you don't have a plan on how to go about things. If you have every information you need at your disposal, you can easily put it into words without hitting a dead end. If you are still confused after you have created a deadline, it'll be much easier to pinpoint where the problem is from. The best part about our dissertation service is that we can also meet our clients halfway. So, in case you are experiencing writer's block when you have started your project already, you can reach out to us, and even send us any additional information you might have gathered in the course of writing your economics dissertation.
Stick to instructions: Why submit your economics dissertation if it doesn't meet the requirement of your university? There's no point turning in a project you didn't adhere to the instructions. Students are usually absentminded when it comes to information like this. Universities have specific formats they expect you to use when writing a dissertation project, and failing to comply can result in your paper being rejected. The length of a dissertation project for each school varies, so you need to double-check what your school needs before starting.
Never forget deadlines: This is the most important factor, one that you shouldn't take for granted. We have had students come to meet us with their economics dissertation at the last minute, and that's because they failed to take notice of the deadline of their university. Submitting your dissertation after a deadline will get you zero marks, so why go through that? For students who are occupied and are certain they won't be able to handle their projects, they can as well as reach out to us, so our writers can help out.
Discounts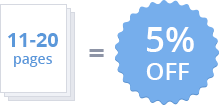 Bronze membership
You will save 5% if you order more than 10 pages of writing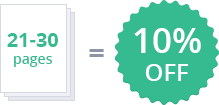 Silver membership
You will pay 10% less if the total number of ordered pages exceeds 20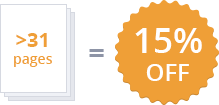 Golden membership
This is a life-time 15% discount for all your future orders after 30 pages
Economics Dissertation Help
We take pride in providing you with everything you need to ensure you come out with the best grades. From choosing the right economics dissertation topics to helping you carry out thorough research and to putting together a high-quality dissertation paper.
We help you do the work, so you don't have to stress out. With us, having the perfect grade is guaranteed; reach out to us today and let's know what you need.